Pasta Saltata - Red Whole-Wheat Penne
According to chef Marcus Samuelson, "A brief Italian occupation from 1936 to 1941 left a European presence evident in Ethiopia's cathedrals and in dishes like pasta saltata."
Those are the notes on Cooking Light Global Kitchen: The World's Most Delicious Food Made Easy recipe for Red Whole-Wheat Penne aka Pasta Saltata another dish of Ethiopian inspiration.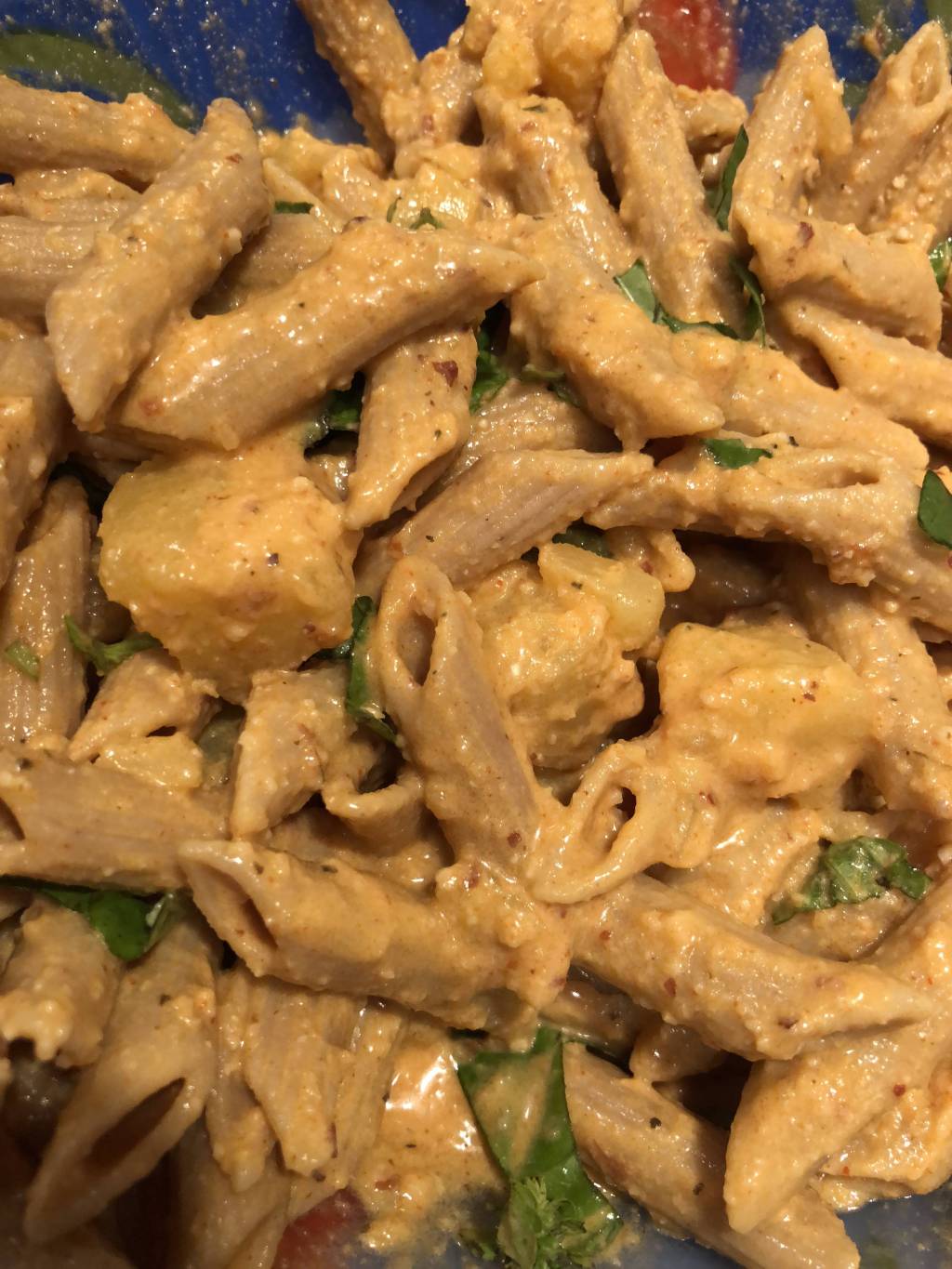 Despite following the instructions, the dish ended up with too much Harissa-based sauce, and thus the picture is messy and doesn't do justice to the dish.
I tend to avoid mixing starches, but having both potatoes and pasta imparts an incredible texture to the dish.
Given Ethiopia has it's own mix, the Berbera – so well featured in the Mesir Wat – I also found the presence of Harissa in this dish a bit surprising.
Harissa is typical of the North African region - in particular Tunisia where is considered the "national condiment" and of which Tunisia is also the largest exporter (some 22,000 tonnes in 2016).
Notes:
add less sauce next time (but it was so good!).
learn more about the spices of the region where the dish hails from.
Used another of Frontier's spices Organic Harissa which comes as a powder even though most recipes seem to call for a paste.
Definitely a remake.